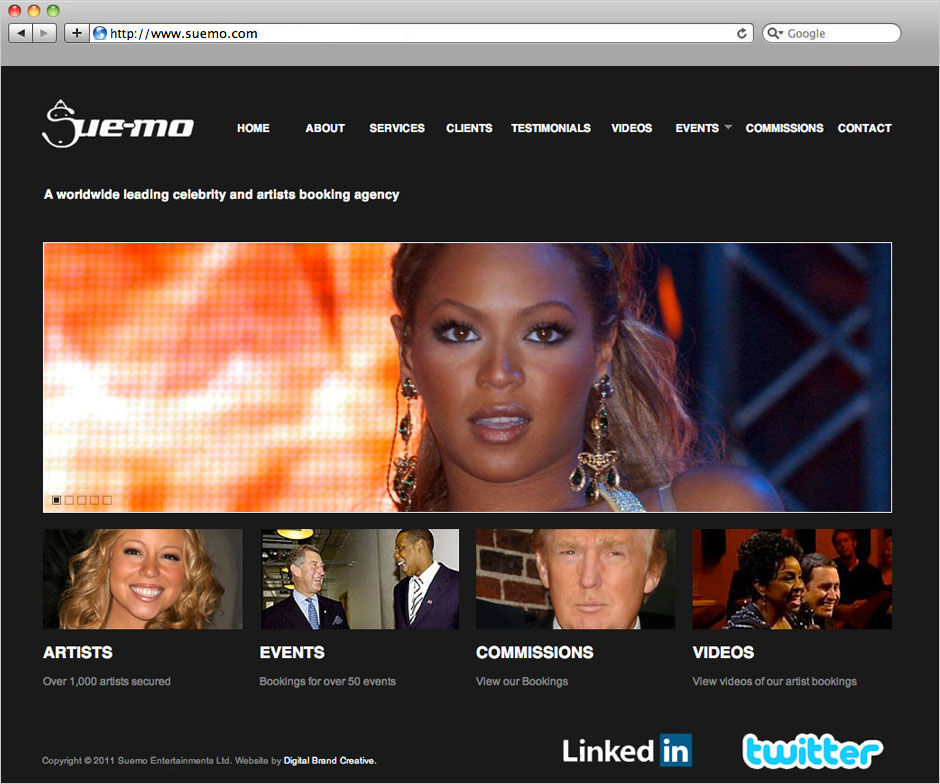 Brief

Design and develop a stylish,
clean and accessible website for
celebrity bookings agency Sue-mo.

The site should reflect the
quality of the artists and related
bookings online.

Approach

Workshop sessions with
client to understand business
and user audience.

Design visuals and site developed
inline with brand identity.

Solution

Site designed and developed
within WordPress.

The site includes Cool Iris gallery
and YouTube integration.