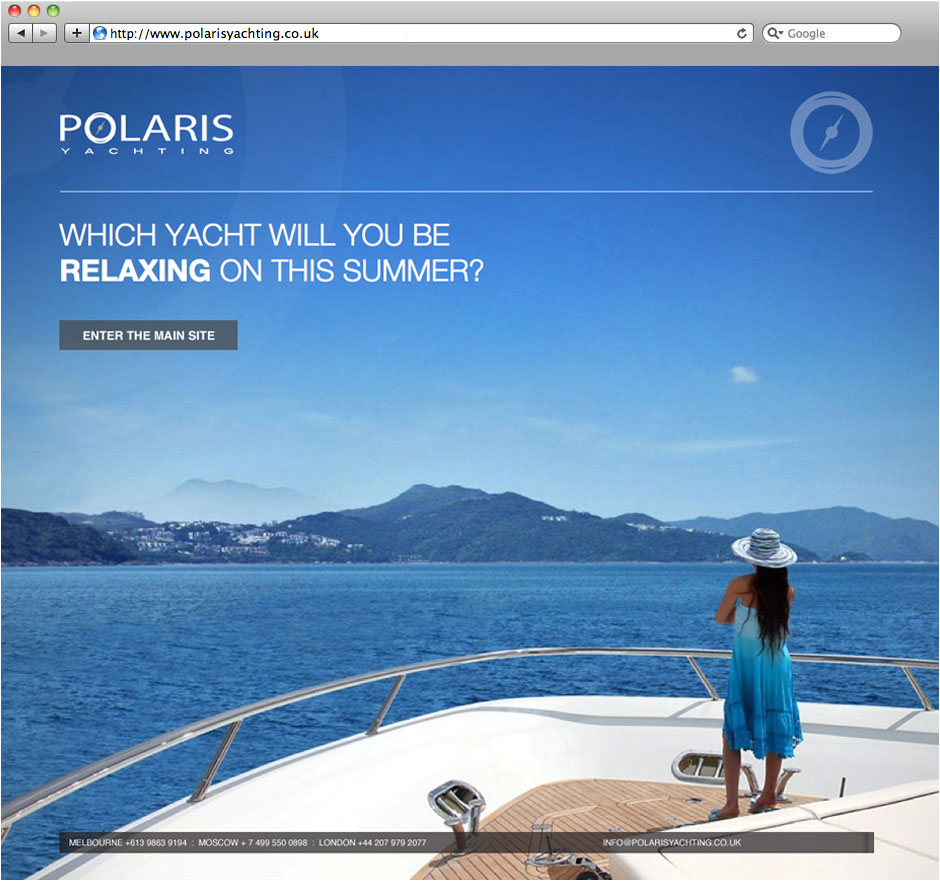 Brief

Develop a chic, informative
clean and stylish website for
luxury yachting charter brand
Polaris Yachting.

The site should communicate the
quality and offer of the
brand online.

Approach

Development of site
and understanding business
and user audience.

Site developed to maximise
the impact of photography
and  brand identity.

Solution

Site developed and optimised for
web and iPhone within WordPress.

The site includes animated splash pages
and Russian language version.
Tags: Charter, Luxury, Polaris, Polaris Yachting, Superyachts